Stand in Faith
---
---
How to Stand in Faith
The late great evangelist Billy Graham went out to spread the good news of Jesus Christ for over 60 years and was one of the most respected religious figures in America in his day. There is a story told about Reverend Graham, it seems that one day he was confronted by a non believer who snidely put the question to him, "Reverend Graham, do you really believe that Jonah was swallowed by a whale?" Billy is reported to have answered, "Not only do I believe that a whale swallowed Jonah, I also believe if God had wanted him to, Jonah would have swallowed the whale." Billy Graham was beloved around the world. He had said on many occasions that when he started out he really believed that if he went out and preached the gospel the whole world would come to Christ. Now that's how you stand in Faith. Maybe Billy missed the mark by a bit. But, remember, it isn't over until it's over.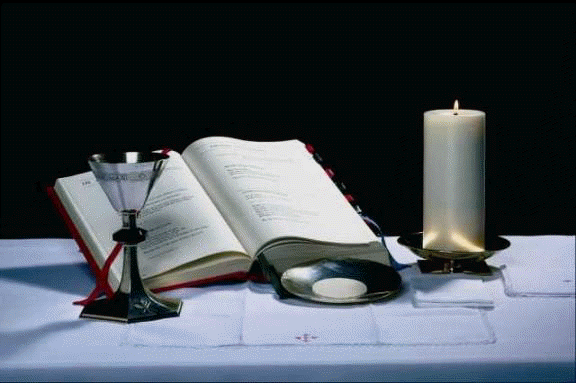 So, there is still time. Get out there you young people who love Christ! Don't dream of creating a mega church and handing it down to your sons like a family business. Don't dream of preaching to thousands and making money like a corporate tycoon. Take the world out of the church and put the church back into the world. If you dream, dream of millions being baptized in the blood of Jesus Christ. Carry THAT message into all the world.
Do not be afraid. And, like the Reverend Billy Graham, when you go out believe that the whole world is going to come to know Him, that the whole world will come to Christ. That is the mission given us by the greatest evangelist of all time, Jesus Christ.
Some years ago, in January of 2017, a new President of the United States was inaugurated, Donald J. Trump. Over the years, Americans had become used to Inauguration Ceremonies beginning and ending with prayer; however, they were not used to hearing the name of Jesus mentioned during the prayers. However, when Donald Trump was inaugurated as 45th President of the United States, prayers ended with "in the name of Jesus!". And, one of those speaking the name with authority was the eldest son of the great Billy Graham. Carrying on the traditions of his father's evangelistic mission, Franklin Graham has a great ministry called Samaritan's Purse that brings hope to the bruised and injured around the world. www.samaritanspurse.org/ Check out the ministry of Franklin Graham and decide whether or not you would like to be involved.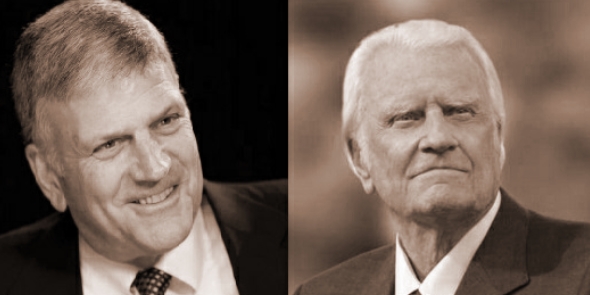 On the contrary… Recently, when Joe Biden was inaugurated, the prayers spoken at his Inauguration ceremony all referred to various gods: Allah, Buddha, the great spirit, or any version thereof, demonstrating just how ignorant Democrat Party functionaries are concerning matters of Christianity. The Democrat Party is essentially rabidly secular; however, many pretend to be something else in order to gain a few votes from Christians. Consider this, when the House of Representatives convened in January of 2021 AD, a Congressman who had supported Biden wholeheartedly led the opening prayer, which in his ignorance of scripture, he ended by saying A-men and A-women… thinking he was being inclusive as far as gender is concerned. It was quite embarrassing.
The word Amen, as all Christians know, does not refer to gender… Amen is derived from the Hebrew word āmēn, which means, certainly, or true, or so it is. It has nothing to do with men or any gender.
For whosoever shall be ashamed of me and of my words, of him shall the son of man be ashamed, when he shall come in his own glory, and in his father's, and of the holy angels. Luke 9:26
---
---


Zola Levitt Ministries
There are many spirit led ministries out there and one of the best is the television ministry of the late, Zola Levitt, now hosted by Miles and Katharine Weiss. Zola Levitt was a Messianic Jew who loved Jesus down to the very core of his being. Zola's mission was to educate Christians on the roots of their faith, Jewish tradition and Israel. Please… treat yourself, click on the live link in the left hand column under Spirit Led Ministries. One of Zola's passions was touring the Holy Land, forming his own company he led thousands on the journey of a lifetime. Check out the Zola Ministry website (www.levitt.com) and consider talking a spiritual journey you'll never forget.

The Ministry of T. D. Jakes
Another ministry you really might want to investigate is the ministry of T. D. Jakes. Once again look in the left hand column under Spirit Led Ministries and you will find a live link to the Potters House,(www.pottershouse.org) the Ministry of T. D. Jakes. Check out his website and watch one of Pastor Jakes' broadcasts. You will be blessed by the preaching of one of the great preachers of the gospel.

The Assemblies of God (AOG)
One of the most effective organizations bringing Jesus Christ to a starving world is the Ministry of the Assemblies of God. There is an Assemblies of God Ministry in practically every city (and town) in the United States of America. Some Assembly of God Ministries are Super Churches with thousands of members while others are infant ministries with young pastors struggling to win a small town for Christ. The Assemblies of God attempts to reach the whole world with its outreach. Assemblies of God (USA) has a website with great resources for those searching for a deeper meaning and purpose in life. Check out their website, click on the live link to the left under Spirit Led Ministries (www.ag.org)

Faith Community Church
Faith Community Church is led by senior pastor Dan Reeve and his wife. The Ministry is located in Southern California, in the working class community of West Covina. Pastor Reeve is quite proud of the fact that they have an integrated congregation. Faith actively seeks to draw Latinos and African Americans as well as Anglo Americans (people of all colors and complexions) to their services and they have succeeded. The music is lively and the preaching will lift you up. Pastor Reeve is no T. D. Jakes, but, with the power of the Holy Spirit behind him, the man can turn a phrase. Go to their website in the left hand column www.go2faith.org. Check out Faith Community Church, you will be blessed.

Chuck Colson Ministries
During the Watergate era, Chuck Colson's name emerged as that of a brutal hatchet man for the Nixon White House. He was tried for crimes he had committed and sent to prison. While in prison Chuck Colson professed his belief in Jesus Christ, he said he had been born again. After his release, there were many of us waiting for Chuck Colson to revert to type and reveal his true colors, it did not happen. Chuck passed away recently but the ministry he founded after he was released from prison goes on stronger than ever. Click on the live link in the left hand column for Breakpoint.org and check out the late Chuck Colson's ministry---you will truly be blessed.

Charles Capp Ministries
One of the great faith teachers is Charles Capp. Charles Capp was teaching the faith doctrine and answering so many questions for so many of us, year's, even decades, ago. Charles has numerous study aids to teach men and women of faith how to walk by faith. Click on the live link in the left hand column and take a look at the Charles Capp Ministries website. Look over the tapes and publications they have to offer and, learn for yourself what God has always wanted you to know.

Lake Avenue Church
In the suburban community of Pasadena, CA there is a ministry that has been serving the community for over 100 years, Lake Avenue Church. Founded in 1897, LAC has thrived at the same location up into the present day. AD2007 saw the installation of Dr. Greg Waybright as LAC's 9th senior pastor. Previously, Dr. Waybright had served as the president of Trinity International University for nearly 12 years. LAC has a big beautiful sanctuary and during the holiday seasons usually brings out a full orchestra. Be there at Christmas if you can and you will enjoy holiday music you won't soon forget. Click on www.lakeavechurch.org/ in the left hand column.
Salt Lake Christian Center
The Salt Lake Christian Center located in Salt Lake City, Utah is a bastion of Christian faith in the Salt Lake area. Salt Lake Christian Center stands as a beacon bringing the faith to residents of the Salt Lake Valley and the whole world. Don't be misled into thinking that Salt Lake City is a place where they roll up the sidewalks at ten o'clock at night. Utah and the whole world needs the Christian message and Salt Lake Christian Center is one place where they still preach Jesus, plus nothing, minus nothing. click on the live link and visit their website: http://www.saltlakechristiancenter.org/
Followers of Jesus should know what is going on in the world and should be careful not to be led about by skillful propaganda. Check out the live link at the left (www.foxnews.com) under News of the Day. This is the Fox News Channel's website. Faith For Tomorrow believes that for a fair and balanced presentation of the news each and every day there is no better source that FNC. Find out what cable channel in your area carries FNC. When tuning in the evening news try them out. You will be blessed.
What is the Faith News this day in AD2020?
This day in the year of our Lord 2021 AD the Ministry is praying for revival, the people of God are praying for the Holy Spirit to rush forth and just pour all over everything like a tsunami hitting the beach, washing away everything that came before with Living Water. Holy Spirit… Please, Lord… Reach out and touch our town… our state… our country… our world... with the blood and sacrifice of the Lord Jesus Christ. It has happened before and it can, indeed, happen aga
in.
What was the Faith News the day after the great San Francisco Earthquake in AD 1906?
What happened on Azusa Street in Los Angeles on a day that astonished and changed the world. To learn more simply click on the link titled (wikipedia.org/azusa street revival) in the left hand column under great Revivals.

Go to Israel… Jesus said at one point that he would have taken Jerusalem under His wing like a mother hen protecting her chicks, except for her sins. Jesus loved Jerusalem. Every Christian should long to see the City of David. But, everyone, unfortunately, is not in a financial situation that would allow them to do so. So, you do it for them. If you can afford it, visit Jerusalem, travel to Israel. Walk in those places where Jesus walked. You will be blessed. Click on the live link to the left under travel and see what kind of Israel travel deals you can get for your next vacation. Also, check out the Israel travel bargains at Zola Levitt's Ministries.
Sha'aloo shalom Yerushalayim
---
---
For unto us a child is born… unto us a son is given: and the government shall be upon his shoulder: and his name shall be called:

Wonderful… Counselor… the Mighty God… the Everlasting Father… the Prince of Peace.

(Isaiah 9:6)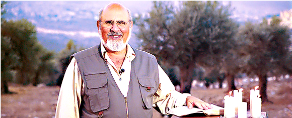 The late and Great Zola Levitt in Israel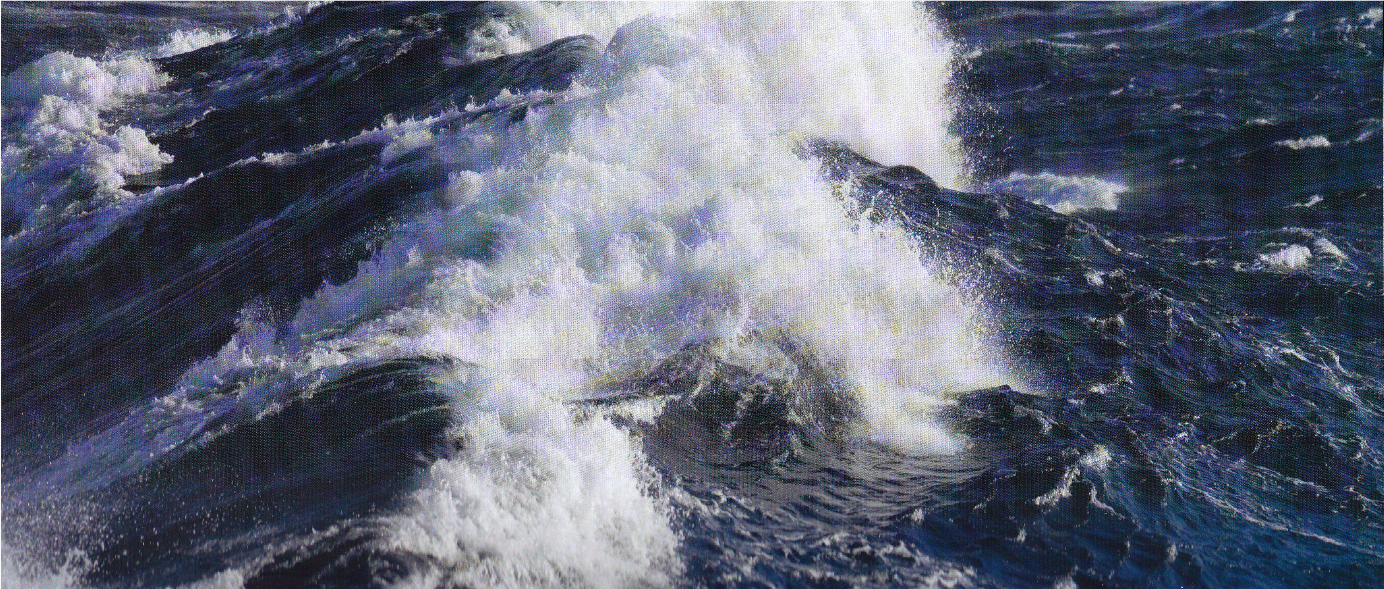 ---